Introducing
Download Excel Rota Template Free
We understand that when you are running a business, how hard it is to make sure your employees have been utilised to their full potential.  Sometimes it takes several hours to just collaborate and schedule shifts for them. Hence, it makes sense to use some kind of tool. So today we will be sharing a universal spreadsheet with you which could help you schedule your staff shifts.
You can simply enter your employees' names and then select the dates you want their schedules to be planned. But what about sending them those schedules or just updating and then notifying them? Obviously, the spreadsheet can't do that.  So we strongly suggest you to use Rota Scheduler App in order to streamline the whole process like:
Streamline the whole scheduling process.
Better informed employees.
Open and transparent rota's.
When you look for a Rota Template Excel Download, you are looking for a simple Excel sheet. But in theory, you are looking for a solution to resolve your business pain.
Automate your Rota Scheduling
We have created this Shift rota template in Excel, because we thought in order to start your scheduling process, this could be an easy and fast solution for you in short term.
However, you might come across some situations where your employees are looking for some time off, and you might need an employee time off request forms. We do have it, but we are only offering to people who email us and ask us about it.
Sometimes it is very helpful to have these request forms available in order to do employee time tracking. And we are thinking to release a feature soon for employee time tracking in our app.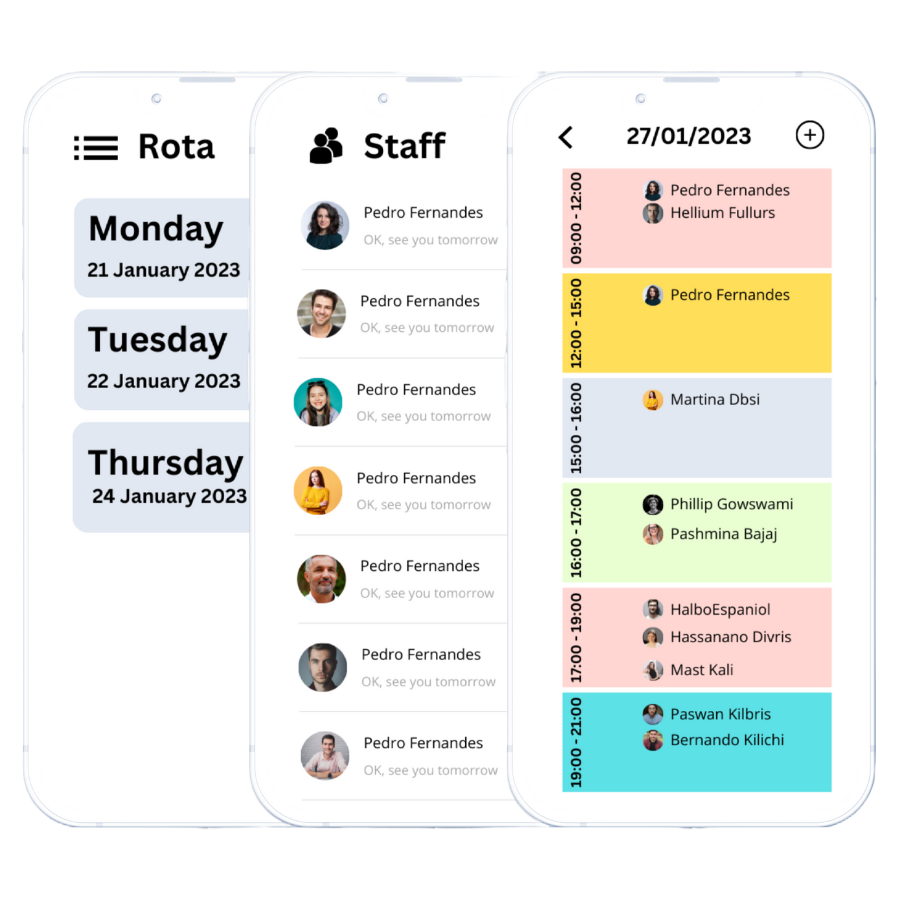 Everything you need to get up and running instantly.
So make sure you download the Excel rota template free, and we will register you with our newsletter. That will keep you posted with our recent release.